2023 Nissan Frontier®
Find your Frontier

Starting MSRP

$29,190


Fuel Efficiency


Up to24 MPG

Highway



Best-in-class horsepower


310 hp

3.8-liter V6 engine



Towing Capacity


6,720 lbs

of max towing


Choose Your Adventure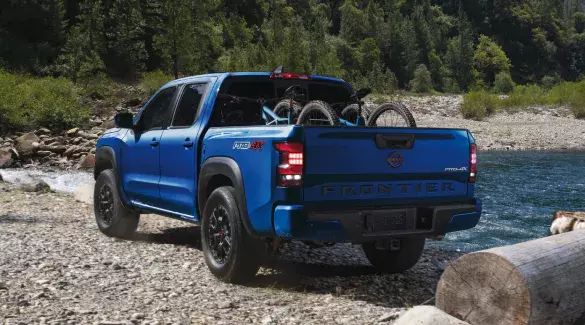 Discover the rush and relaxation of Frontier driving in an interactive off-the-beaten-path outing across three different terrains.

True off-road grit
The Frontier midsize pickup has the tech and the rugged durability to take your adventures to new heights.
Massive capability
With best-in-class standard horsepower and a 9-speed automatic, plus technology that makes towing easier, Frontier begs you to go big.
Explore in comfort
Frontier helps you stay in your zone of comfort with a wide assortment of standard and available comfort and convenience features.
Stay connected
With NissanConnect®, you'll get through your day more seamlessly, with everything at your fingertips.
Be confident
It's easy to feel confidence on the road with Frontier's cutting-edge standard and available driver assist and safety features.

Nissan Frontier heritage and history
Decades of thrills
For over a half-century, Nissan has built trucks known for dependability on the job, capability off-road, and even competitiveness on the race course. Frontier is a storied truck with a rich history, designed and engineered to back up your active life with legendary reliability and rock-solid build quality.
The original - 1959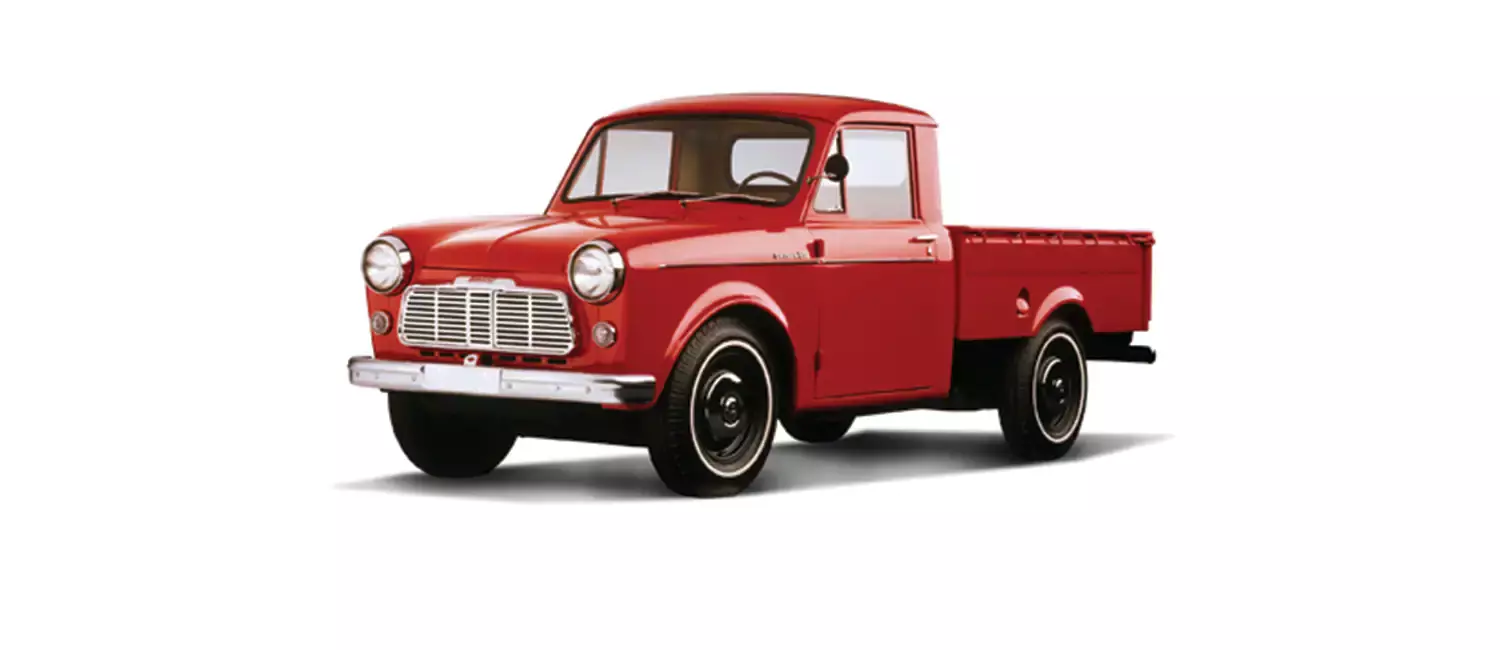 We invented the segment
Prior to 1959, the concept of a more compact truck was foreign to America. That year, Nissan showed Americans just how useful a compact truck can be. The rest is history.
The first half-ton pickup - 1969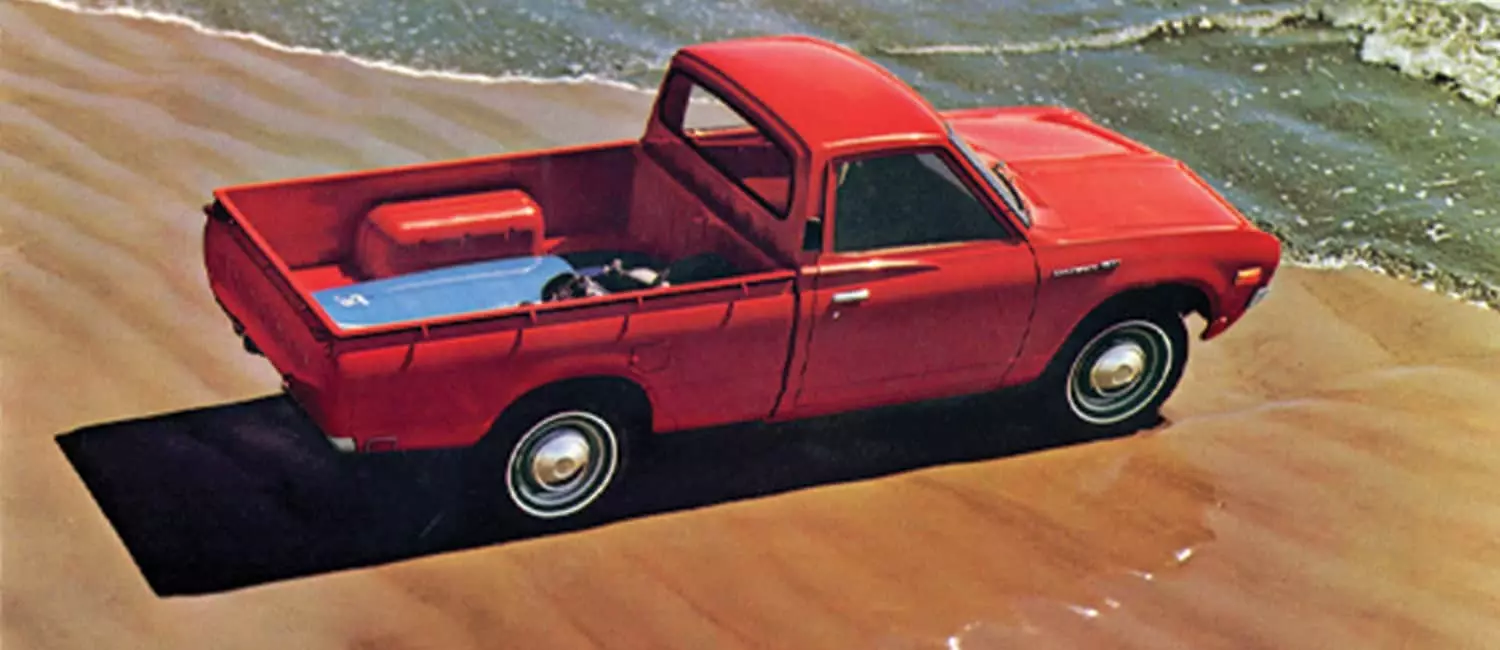 A legacy of firsts
Whether it was bringing the first compact pickup to America in 1959, the first half-ton in 1969, or offering the first compact pickup with full-size rear doors, Nissan has a proud history of truck innovation that spans decades.
Competition-bred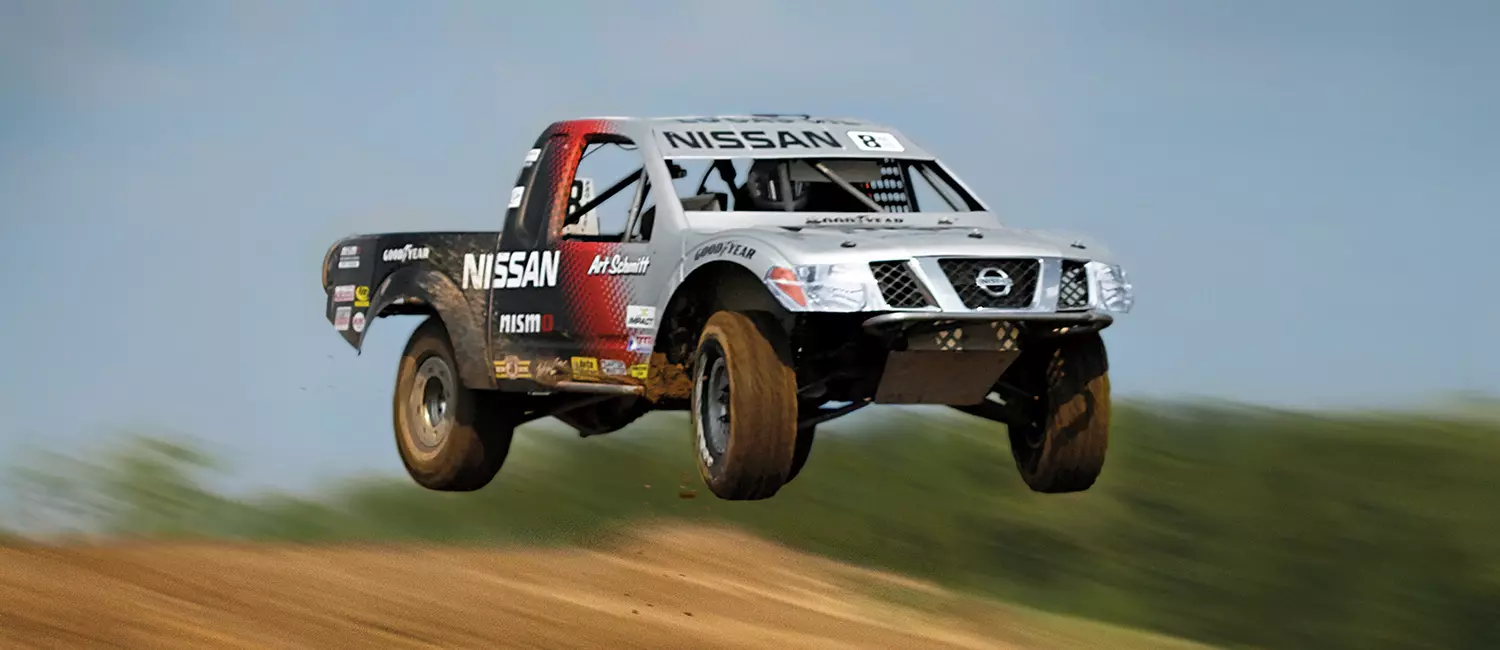 Racing DNA
For decades, Nissan trucks have proved their mettle in racing, taking drivers to victory stage after stage, lap after lap, in some of the most challenging off-road competitions the world has to offer.
One big family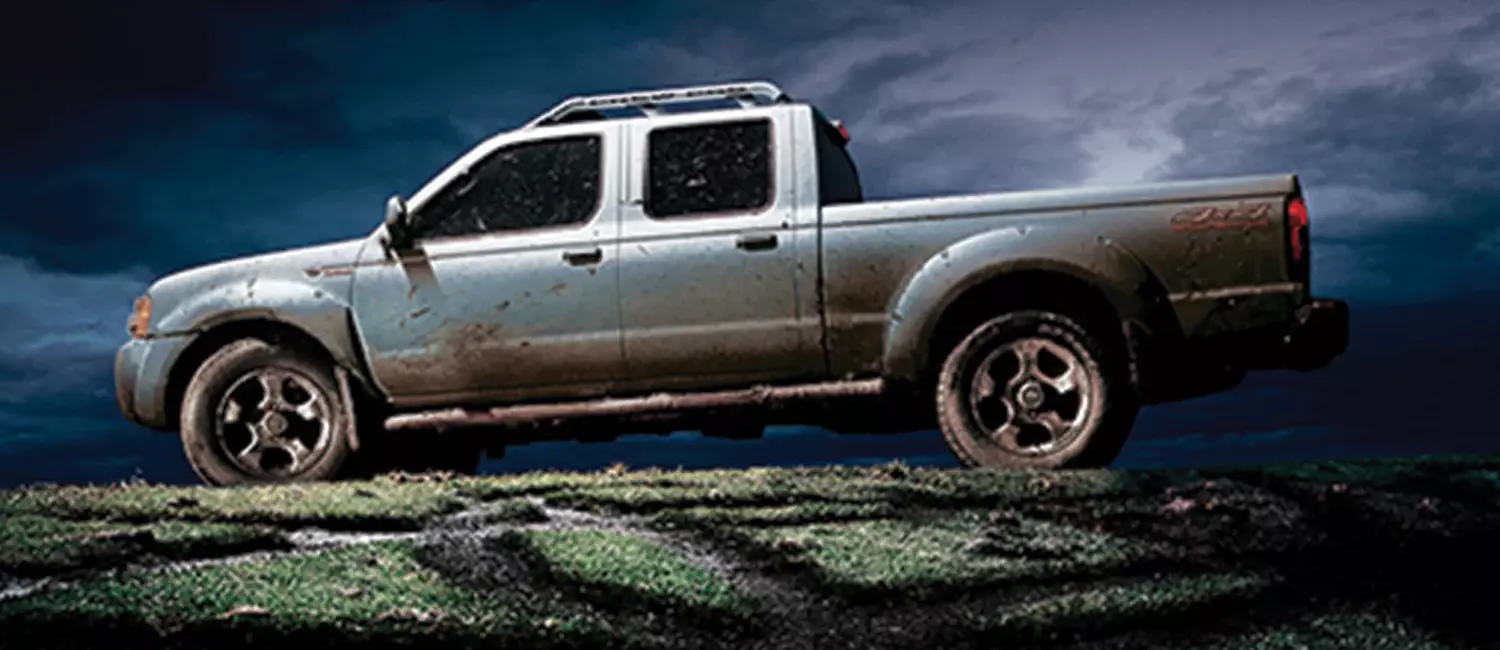 A cult following
You're never alone. No matter where you go, a proud Nissan Frontier owner isn't far away. Owner's clubs, meetups, social media buzz, and massive aftermarket support are all but guaranteed with a name like Frontier.
Frontier awards and accolades
The Nissan Frontier loves competition, and it drives us to great achievements. Here is some of our latest recognition.